Building a house in Cebu

Our not so good experiences with

Crown Communities Cebu,

alias Crown Asia,

alias Communities Philippines,

alias Crown Residences,

alias ...

alias ...

an ongoing story ...

Last update October 2010





Signed and paid on the spot in

April 2006

.




Open: STILL No Title yet.

(over 4 years and counting ...)

Crown Communities

Cebu :




Suite 101, Dacay Building No. 72 Escario Street, Cebu City


is a corporation owned by Senator Manny Villar.
Also known as:
Communities Philippines, a

subsidiary of

VISTA Land and Lifescapes, Inc.

Maybe the address has changed ? The name is always changing ...






They say in their publications: "

Our long years of experience in building flourishing lived-in communities, have helped us master the art of listening to customers and paying attention to their needs.

"





For the moment this could not be further from the truth.





This is a "mini blog" so that people checking Crown Communities on the web hear the story from a customer side.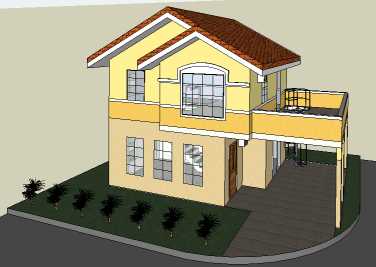 What happened so far:
In May (2006) my wife and I went to Cebu and part of our agenda was to maybe find or build a house. After some looking around we decided for a house with Crown Communities in their Vittoria community located on Mactan Island. We got a corner lot and decided for a Amalie design. Right from the start we had a good idea of what we wanted and made it quite clear to Crown. As we were in a hurry we did our best to pay for the house there and then, I got the money in less than a day and the payment went ahead. We hoped that Crown would be just as efficient in finding a contractor for us but it took several days to find a contractor. We agreed on all modifications including our wish for a terrace. I flew home as I had to earn money and my wife stayed to see things get started. From this point on everything started going more and more slowly.
After three weeks and only days before my wife's departure
Crown announced that all was null and void as the contractor was not going ahead with us!
In a big rush a new contractor was found and he was willing to build our house. Due to the mishap Crown assured us the terrace could go ahead and be build at the same time, we only had to wait for a permit. Up to now this contractor has been excellent and has not let us down but it seems Crown is playing a strange game. We have paid them the whole house in a lump sum and now they seem not to care. A simple wish to have the concrete of the terrace floor and the second floor of the house poured at the same time is being upheld due to bureaucratic rules. As an engineer it is clear that pouring the terrace at the same time as the house has only advantages. When this issue was pushed further this is what the engineer told us:
Good Day Madam:
I'm very sorry for the inconveniences we have made. Due
to many occurrences of complaints passed to our office regarding provisions
that are done in between our contractors and buyers, our production
manager has decided to let this provisions be done after house completion
and acceptance; i.e. when both parties wouldn't arrived at an
agreement regarding the costing,which causes delays on the house
construction,buyer is not satisfied with the contractors work and
others.That's why it shall only be done after house completion so that you
can choose your own contractor that is not one of ours, so their manpowers
would concentrate on production of houses and they can't have opportunities
of overpricing. We have commitments to our buyers and target dates are
set. Nonetheless I'll appeal your concerns to sir jocon and update you as
soon as possible.
Until then I remain..
Truly Yours,
richard
(CPI Prod. Engr.)
This is a letter sent end of May and the house is due November. Obviously they are not very trusting towards their costumers. Our contractor has assured us that the terrace would not delay the project and has already received a substantial amount of money for the revisions. This problem which has raised would however mean that I would have to travel twice around the world, once to accept the house and later to accept a weaker constructed terrace.
The story does not end here. After we got the contractor to pour the concrete in one go we thought all would be well.
In December 2006 I took 6 weeks vacation to see "the finished product" and have a relaxing vacation. When I arrived the house was less than an empty shell! I spent 6 weeks trying to get the house finished and just about did it. The contractor had severe financial problems and Crown was not helpful at all as we had "too many revisions" and therefor the delays were our fault. Feeling pity on the contractor as I saw how much crown paid him to build the house (ca600k) I forwarded him an extra 120k. During the 6 weeks I helped the workers as best as I could to finish the house and felt real pity on them as both their boss Tony and the workers were working hard all the way through Christmas to get the house finished.
I am going back to Cebu in February 2008 and hope that I will have a wall around the house by then. With a huge amount of luck I should get the last problems sorted out.
---
Status as of March 2008:



One positive thing, our house at least has no cracks and is looking good. Thanks to Toni, after all the trouble, you were a blessing in disguise. I can't believe the bad quality of the houses here.

Still no title, maybe Crown has not yet paid the full amount for the lot, see forum post below. Promised for next year (again).

As no titles, no personal electricity supply. We have been having many outages now

(Several times a day)

. There as probably 25 families living here now. The electricity arrives though a single 100 Amp fuse at the guard house and the sold to us via Crown!
Needless to say at 100 Amps, the fuse is always running red hot, I'm just waiting for the guard house to burn down.

The guards have no phone line or cell phones. How are we to call them when we suspect something.

Water pressure is falling on each yearly return. Will install a pump (against our ageements) if I find nothing is being done.

No PLDT, see situation with electricity above. So we went to Globe and they were quick and effective. Note to PLDT: you do not wait for a given number of interested custumers to come, you should go towards them (Sorry, we don't wait, we go to the competition).


Will keep you posted ...
---
Status as of 2009



Got real electricity (YES!). MECO has connected us up to the grid.
Still no title ...

Will keep you posted ...
---



Status as of October 2010



You guessed it. No Title. Last promise was for April 2010 but as you can imagine, no news, not even informing us of a further delay, just

nothing

, as always ...


---
Other Stories with Crown Asia:
I get the impression Crown Asia is telling google to remove negative links as they disappear on google after some time.
More personal info on our house building on this link.